Free Cooling

Potential savings with Free Cooling

In temperate climes north and south of the equatorial zone, the energy-saving advantages of the STULZ CyberAir 3PRO CW with Indirect Dynamic Free Cooling can be exploited to the full.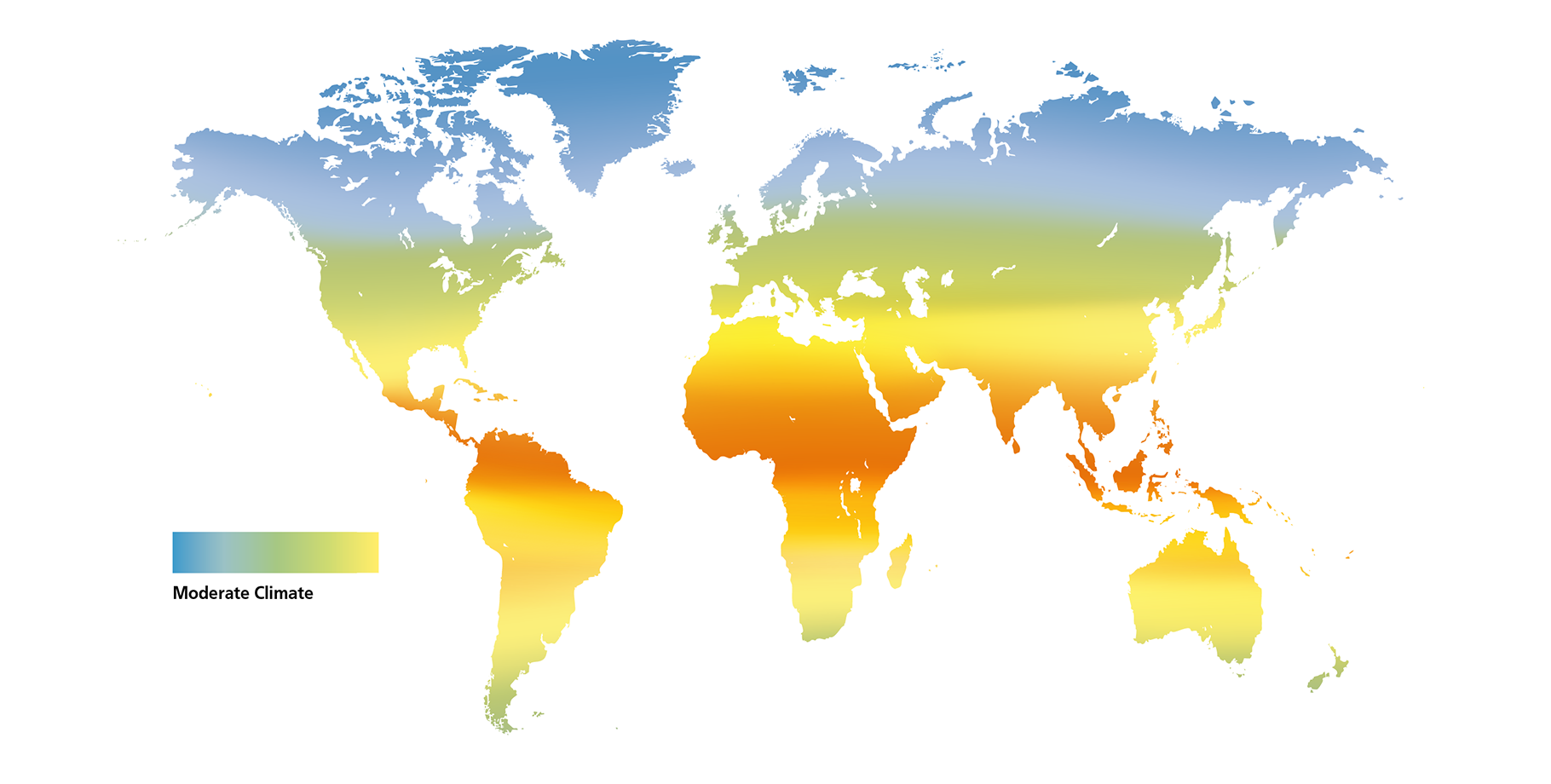 Direct Free Cooling
With Direct Free Cooling, the CyberAir 3PRO CW air conditions data centres up to 90 % more economically than conventional compressor cooling systems. The prerequisite for this is data centres with wider temperature and humidity tolerances. Direct Free Cooling exploits the potential of outside temperatures to air condition the data centre using the cool outside air. Via the CyberAir 3PRO CW, the outside air, which has been treated by filter systems, gets directly into the server room.
Special solution for small to medium-sized data centers: Direct Free Cooling with FreeCool Plenum
To exploit huge potential savings in smaller data centres, too, and when modernising existing cooling systems, CyberAir 3PRO CW units with downflow air conduction can be equipped with the FreeCool Plenum Free Cooling box. With this option, Free Cooling is automatically combined with the chiller system's compressor cooling in three variable stages, to suit the outside temperature and cooling needs, ensuring that maximum savings are always exploited to the full:
1. Free Cooling
The outside air damper opens
Outside air is conveyed through the filter of the FreeCool Plenum directly into the unit, then into the data center
The compressor of the chiller system remains off, completely saving the cooling energy normally required
2. Mixed mode
As 1, plus:
The compressor of the chiller system is additionally switched on for support
When the outside air damper is open, the compressor of the chiller system runs in partial load mode
The return air damper of the FreeCool Plenum opens to the appropriate degree
3. DX mode
The CyberAir 3PRO CW cools exclusively using the chiller system's compressor
The outside air damper remains closed, and no outside air is used for cooling
Return air damper open 100 %
The FCP design with the dampers on top is a flexible construction that takes up no extra space.
Indirect Dynamic Free Cooling
Indirect Dynamic Free Cooling is the only system in the world with automatic efficiency optimisation, which is developed and marketed exclusively by STULZ. It offers a twofold advantage: In addition to energy savings of up to 60 %, the dual circuit system increases redundancy and therefore cuts the probability of failure to a minimum, so that the cooling system always runs with minimal energy consumption.
Indirect: With Indirect Free Cooling, no outside air gets into the data centre.
Dynamic: The dry cooler, chiller and precision air conditioning unit are actuated automatically to suit the prevailing heat load and outside temperature, irrespective of water temperatures.
Advantages of Indirect Dynamic Free Cooling with the CyberAir 3PRO CW2
The world's only Free Cooling with automatic efficiency optimization
Up to 60 % energy savings
Situational control based on heat load and outside temperature, with no fixed Free Cooling start value
Networking of all active components: CyberAir 3PRO CW modules (including standby units), dry cooler, chiller and pumps
Dual cooling circuit for maximum reliability
Components of Indirect Dynamic Free Cooling