Intro
MiniSpace becomes CyberAir Mini

Precision air conditioning for small to medium heat loads

CyberAir Mini is an energy-efficient and noise-optimized unit series for small to medium heat loads. These modern and maintenance-friendly units require only a small footprint and can be easily installed in existing rooms thanks to their compact dimensions.
Equipment rooms

Compact unit

Small & medium heat loads

Free Cooling
Technical Data
| | |
| --- | --- |
| Cooling capacity total (kW) | 9 - 35 |
| Airflow volume (m3/h) | 2,800 - 9,200 |
| Sizes | 4 |
| Air conduction | Upflow, Downflow as well as various intake and exhaust options |
| Cooling system | Chilled water system (CW) |
Benefits
Benefits
Maximum cooling capacity with a minimal footprint

High energy savings thanks to EC technology and the largest possible heat exchanger and filter surfaces

Reliability and long service life with continuous operation 24/7, 365 days a year

Intuitive handling of the STULZ controller thanks to clear menu navigation and optional touch display

Low noise emissions thanks to optimized unit design and EC fans

Fast and easy installation and maintenance with sales and service partners in over 140 countries
Features
Features
Available in 4 sizes

CW cooling system

Units in Downflow and Upflow

Different filter classes available

Several heating options

Filter control management

Compatible with all common BMS protocols

Optional Humidification
Precision vs. Comfort
Precision and comfort air conditioners compared
High sensible cooling capacity = Low operating costs?
Air Distribution, Heat Dissipation and Filtration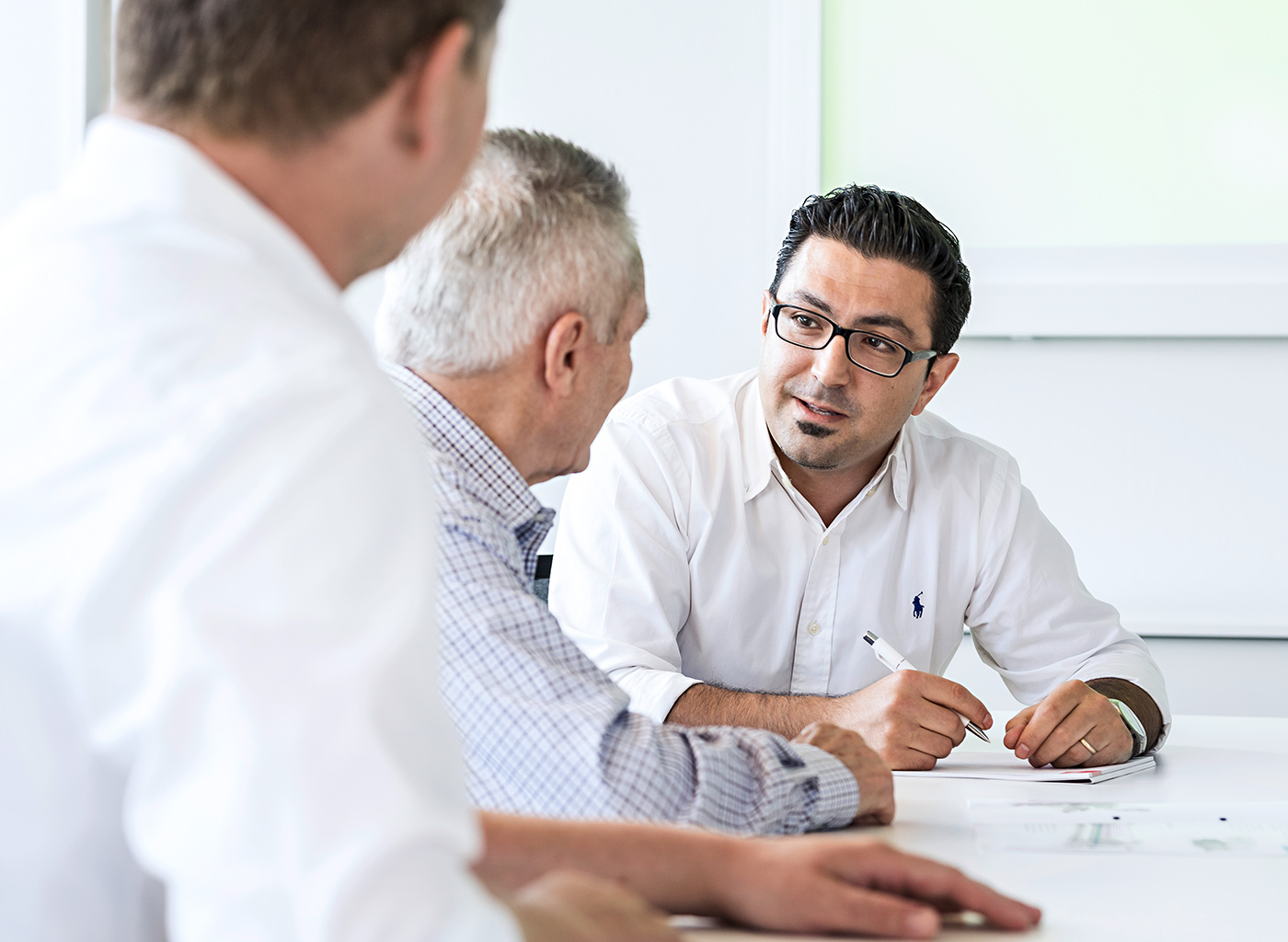 From standard units to fully customised solutions
The ability to offer such a wide range to customers is the embodiment of our philosophy, "Climate. Customised.". Size, design, air discharge, system or control: CyberAir Mini is a model of adaptability and the units can be precisely adapted to your individual requirements. In addition, a variety of options and equipment versions are available to achieve the optimum result.
Types of air discharge
The modern design of the CyberAir Mini units not only enables accurate air flow with low pressure losses but also maximum flexibility. Different types of air conduction (Upflow and Downflow) are available, as well as various intake and exhaust options.
Thanks to its flexible and precise control of temperature and humidity, CyberAir Mini ensures maximum reliability during continuous operation 24/7, 365 days a year. In addition, to achieve the highest standards of reliability and usability, STULZ develops the controller in-house, ensuring that software, hardware and air conditioning units are perfectly harmonized. An optional touch display provides clear menu navigation and intuitive operation of the controller.


Other benefits:
Project-specific software development and optimization
Compatible with all common BMS protocols
Several air conditioning units can be operated in parallel across machines
Access control via different user levels
Differentiated warning and alarm system
Integrated standby management and emergency mode
Filter control management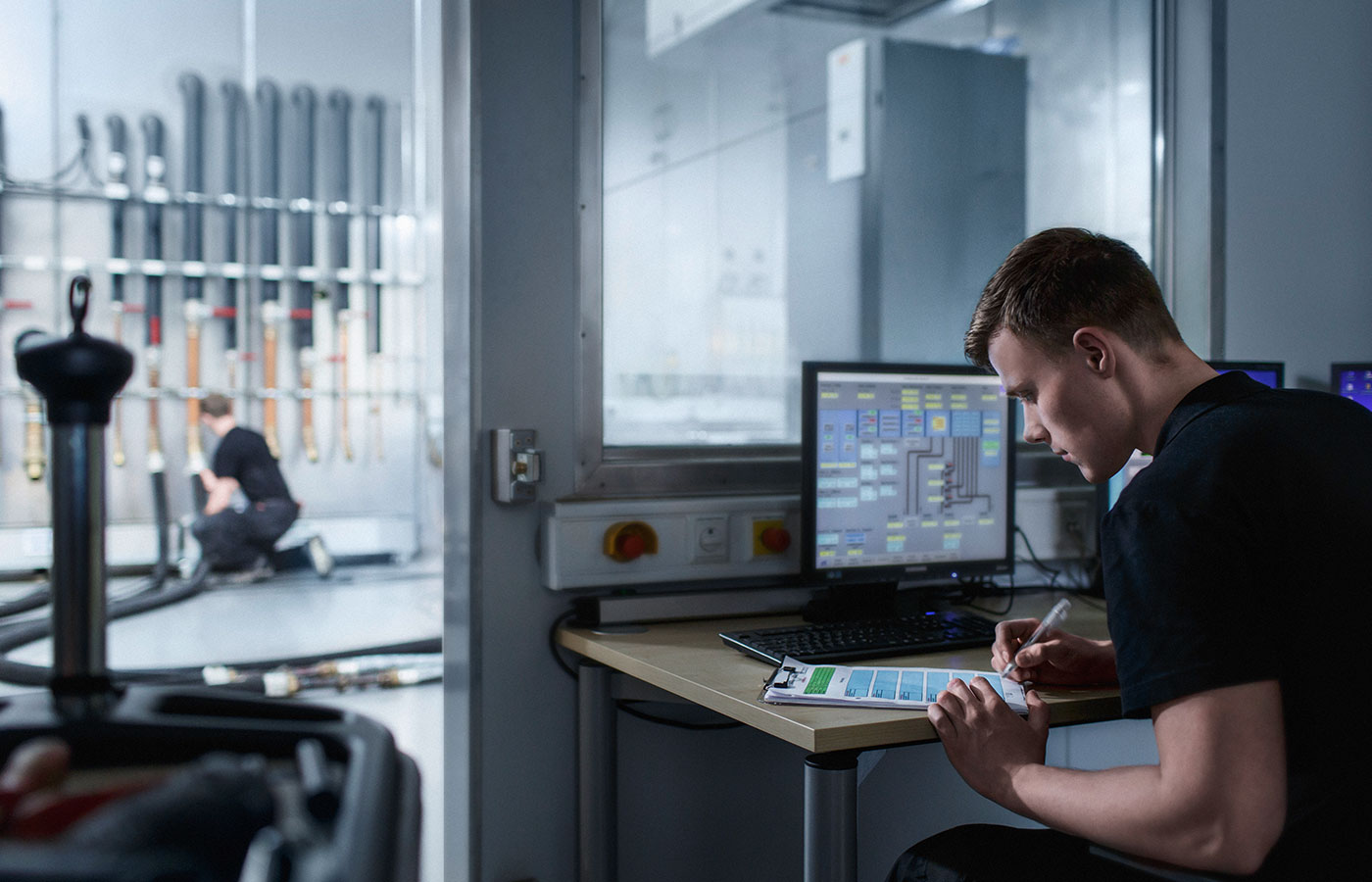 In our state-of-the-art, 700-square-meter Test Center with its various climate chambers, we can perform a variety of tests on precision air conditioning units and chillers. During the development of the CyberAir Mini, we were able to test and optimize it under all climatic conditions encountered around the world.
In addition, we offer you the opportunity to book a witness test in our Test Center. This allows you to have the desired air conditioning system tested according to your exact specifications, creating transparency and providing you with information about your system's performance and energy consumption.