Intro
Shelter-Air

Retrofit Free Cooling units for indoor or outdoor installation

To considerably cut the running costs of base stations, they can be retrofitted with the STULZ Shelter-Air Free Cooling unit.
Solutions for Shelter-Air units
Shelter cooling

Direct Free Cooling

Installation in the shelter

Installation outside the shelter
Benefits
Benefits
Energy efficient Free Cooling solution that can be retrofitted in existing systems.

The return on investment for the retrofit is achieved especially quickly in base stations, where comfort air conditioning units are running 24 hours a day.

The Shelter-Air units are plug and play and therefore immediately ready for connection and use.
Flexible installation
The units are available in two versions for maximum versatility – FCL-IN for indoor installation and FCL for outdoor installation.
The FCL-IN is installed indoors, for when maximum protection against vandalism and adverse weather conditions is your priority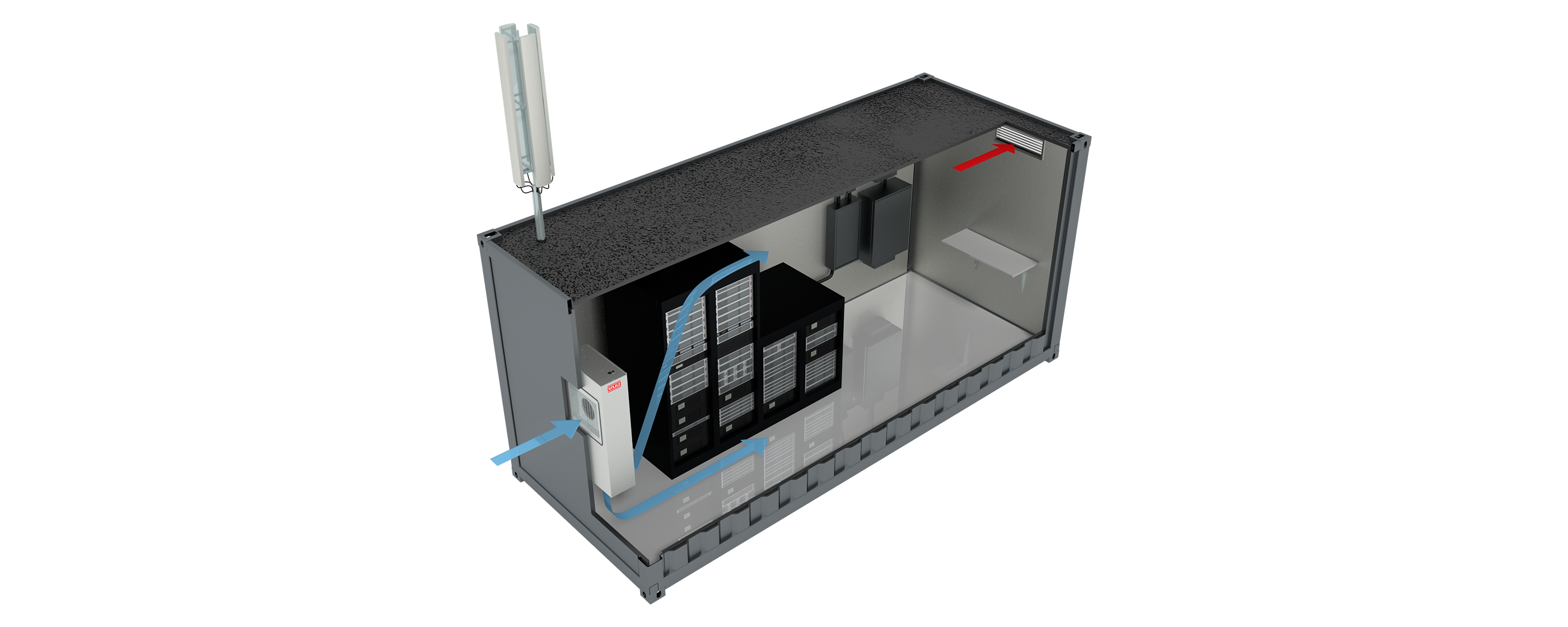 The FCL is installed outside the container, so that the entire interior space can be used for IT equipment. Full access from the outside for maintenance purposes.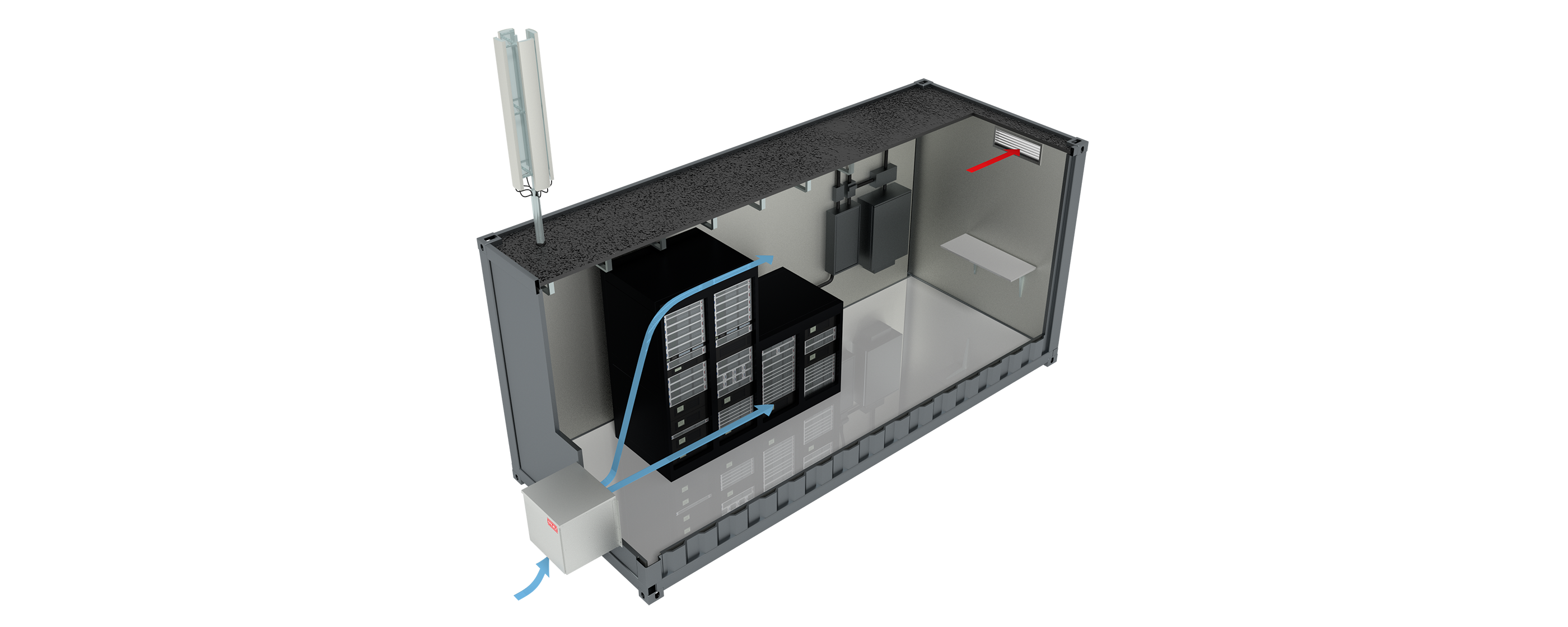 Features
Features
Ready for operation on the very first day – easy mechanical and electrical installation

Simple integration of existing comfort air conditioning units

Outside temperature value for Free Cooling can be defined as you wish

Speed-controlled EC fan

Full service accessibility from the front

Measures DC power consumption

G4 air filters: The FCL-IN is equipped with a pocket filter, which provides a larger filter area (2 m2). This reduces pressure drops and extends service intervals

Insulated, powder-coated housing of galvanised sheet steel

The filter alarm can be triggered either by differential pressure or based on a manually adjustable fan operating time
Controller
Control and monitoring
The Shelter-Air units are monitored and controlled by the C102 microprocessor. Comfort air conditioning units can be integrated in the existing air conditioning system and also actuated by the C102 controller.
The integrated relays enable the C102 to control and monitor up to two connected comfort air conditioning units
It directly measures the energy consumption of the Shelter-Air units and records the operating hours of the comfort air conditioning units
It provides backup ventilation upon failure of the main power supply or a fault in the comfort air conditioning units
48 VDC power supply enables it to be used for emergency backup ventilation
Monitoring: ModBus onboard, further protocols via WIB 1000
WIB 1000
WIB 1000 is user-friendly and offers easy data exchange, monitoring and worldwide suitability.
Ongoing retrieval of data from the controller

Ethernet interface

Easy connection to existing building management system

Simultaneous HTTP and SNMP

Easy, fast configuration from a laptop

Compatible with all common BMS systems

Communication via SNMP and HTTP IP protocols
Downloads